I came upon this one over at About words and worlds a while ago but now seems like the best time to put this one up.
Author you've read the most books from:
Charlaine Harris…according to Goodreads*…but that's mainly because she wrote a massive series that I gobbled up when I was younger. Never finished reading Sookie's story though.
*these stats are from the last time I checked. This feature is no longer available so I can't be sure without spending a really long time going through all of the books that I've read.
Best Sequel Ever:
This is a hard one, but maybe Legendary by Stephanie Garber? It made me fall in love with the world in a way that Caraval didn't. I became much more interested in the characters which I had considered as mere plot drivers before. If you weren't sure if the series was worth continuing, give Legendary a try. It'll be the deciding factor.
Currently Reading:
Only Human (The Themis Files #3) by Sylvain Neuvel. I'm going to be sad to say goodbye to Themis and all the chaos that was created by her discovery, but at the same time, I really wanna see how this all ends.
Drink of Choice While Reading:
Do you expect any answer besides coffee? If you do, then you need to reconsider your values.
E-reader or Physical Book?
Both!! The feel of a book in your hand, the smell of their crisp new pages *bliss* and then the ebook is just so bloody convenient! Don't make me choose!
Fictional Character You Probably Would Have Actually Dated In High School:
*insert any emotionally unavailable character here* I didn't make good choices. If we're talking about the character I'd like to have dated then that's easier. There's Kavinsky, Blue…I could go on. Basically someone *soft*
Glad You Gave This Book A Chance:
Howl's Moving Castle by Diana Wynne Jones. I know, I knooow, everyone and their grandma loves the Studio Ghibli version, but sometimes popular things work for me. This time it did. Just the right touch of whimsy.
Hidden Gem Book:
I still think more people need to read Tiny Infinities by J. H. Diehl. The simplicity of this book deserved to be experienced by more people. It has less than 200 ratings on Goodreads.
Important Moment in your Reading Life:
I don't have a specific *moment* but I can still remember every weekend going into my aunt's library and having free reign. There was no turning away from books after that.
Just Finished: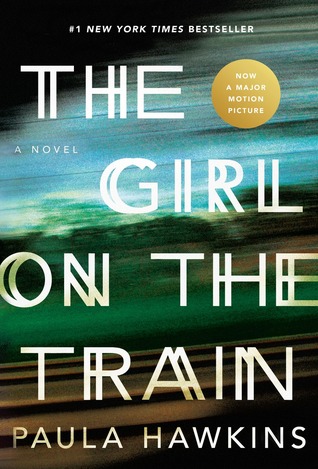 This book was recommended to me when I asked for people's favourite audiobooks, and as far as that aspect goes, it certainly doesn't disappoint. There are a few other elements that it does well (but those are for another time).
Kinds of Books You Won't Read:
I will push through most things…but I will NOT suffer myself through bad writing/poor editing, no matter how good the story is.
Longest Book You've Read:
Goodreads says 1276 for the Count of Monte Cristo, but like????? so I'll go with one that I ACTUALLY remember reading (that isn't a textbook): David Copperfield – 974. I never realized that this book was so long, honestly. It just never registered.
Major book hangover because of:
You can find my thoughts on this one: here.
Number of Bookcases You Own:
There is only one answer for this: Not. Enough. But if we're going to be literal or whatever, then shamefully one. E-Books and the library have been good to me.
One Book You Have Read Multiple Times:
Any of the Harry Potter Books, the Twilight books (and what?) and Carry On. Each of these hold a special place in my heart, for both their ships and their plot.
Preferred Place To Read:
Anywhere that I can get a few moments of peace and quiet, which is usually my bedroom, but wherever.
Quote that inspires you/gives you all the feels from a book you've read:
Quote that defines me: The problem with books is that they end ~ Caroline Kepnes
Quote that shook me to the core: I don't need an apology. If you're fine with your decision, that's on you. – Adam Silvera.
Reading Regret:
Not enough time in the day to read? I don't really have any.
Series You Started And Need To Finish(all books are out in series):
There. Are. So. Many. But the first that comes to mind is the Shades of Magic series. I'm a champion procrastinator if you couldn't tell.
Three of your All-Time Favourite Books:
Oh no. Why is this a question that ever needs to be asked???? Gah! What if it's Us, Carry On and…They Both Die at the End. That was the hardest decision that I've eveeer had to make. Don't make me do it again. Please.
Unapologetic Fangirl For:
This one has MANY answers. There's Adam Silvera, Marissa Meyer, Leigh Bardugo, Victoria Schwab and ofc Queen J. K.
Very Excited For This Release More Than All The Others:
September 24, 2019 CANNOT COME FAST ENOUGH!!!!!
Worst Bookish Habit:
Starting books and then not finishing them (even though I'm enjoying it), just because I've gotten a shiny new story to read or don't want it to end.
X Marks The Spot: Start at the top left of your shelf and pick the 27th book:
I'm itching to start this one!!!
Your latest book purchase:
Same as above.
ZZZ-snatcher book (last book that kept you up WAY late):
*laughs into infinity*
Ok, since sleep is my greatest enemy, this question isn't feasible. Instead, I'll tell you the first book that kept me up after a year-long reading slump – More Happy Than Not. I could not put it down. It made me excited about reading again. Honestly, Adam is a life saver.