aka the time I gave up on Monthly Wrap-ups
---
Last time I caught you up on my reading, I only had 4 books under my belt for February. Well that changed. A lot. Here's a run down:
FEBRUARY
Speak, Memory
One of the 20th century's master prose stylists, Vladimir Nabokov was born in St. Petersburg in 1899. He studied French and Russian literature at Trinity College, Cambridge, then lived in Berlin and Paris, where he launched a brilliant literary career. In 1940 he moved to the United States, and achieved renown as a novelist, poet, critic, and translator. He taught literature at Wellesley, Stanford, Cornell, and Harvard. In 1961 he moved to Montreux, Switzerland, where he died in 1977. 
3 stars. Interesting enough, but I could have lived forever without reading it and missed nothing.
---
99 Percent Mine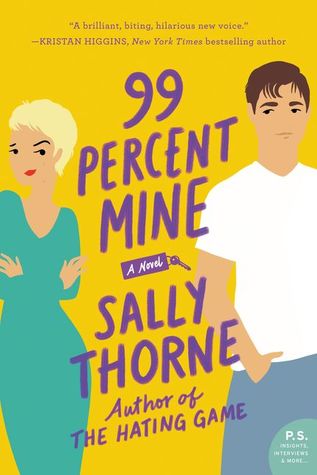 Crush: a strong and often short-lived infatuation, particularly for someone beyond your reach…

Darcy Barrett has undertaken a global survey of men. She's travelled the world, and can categorically say that no one measures up to Tom Valeska, whose only flaw is that Darcy's twin brother Jamie saw him first and claimed him forever as his best friend. Despite Darcy's best efforts, Tom's off limits and loyal to her brother, 99%. That's the problem with finding her dream man at age eight and peaking in her photography career at age twenty—ever since, she's had to learn to settle for good enough.

When Darcy and Jamie inherit a tumble-down cottage from their grandmother, they're left with strict instructions to bring it back to its former glory and sell the property. Darcy plans to be in an aisle seat halfway across the ocean as soon as the renovations start, but before she can cut and run, she finds a familiar face on her porch: house-flipper extraordinaire Tom's arrived, he's bearing power tools, and he's single for the first time in almost a decade.

Suddenly Darcy's considering sticking around to make sure her twin doesn't ruin the cottage's inherent magic with his penchant for grey and chrome. She's definitely not staying because of her new business partner's tight t-shirts, or that perfect face that's inspiring her to pick up her camera again. Soon sparks are flying—and it's not the faulty wiring. It turns out one percent of Tom's heart might not be enough for Darcy anymore. This time around, she's switching things up. She's going to make Tom Valeska 99 percent hers. 
5 stars. I never thought I'd appreciate my relationship with my brother even more than I already do, but thanks to Darcy's twin brother, I'm eternally grateful. Jamie is a douche, plain and simple, except where Tom was concerned. Infuriating. Also, Tom and Darcy's relationship made me dizzy, there was just so much emotions happening. One minute they're on fire, the next you could get freezer burn. Idk man, but I loved every whiplashing bit of it.
---
Howl's Moving Castle
Sophie has the great misfortune of being the eldest of three daughters, destined to fail miserably should she ever leave home to seek her fate. But when she unwittingly attracts the ire of the Witch of the Waste, Sophie finds herself under a horrid spell that transforms her into an old lady. Her only chance at breaking it lies in the ever-moving castle in the hills: the Wizard Howl's castle. To untangle the enchantment, Sophie must handle the heartless Howl, strike a bargain with a fire demon, and meet the Witch of the Waste head-on. Along the way, she discovers that there's far more to Howl—and herself—than first meets the eye.
4 stars. I really wish that I'd discovered this one when I was younger. I'd have been even more enamored with it and with fantasy on the whole.
---
The Girl on the Train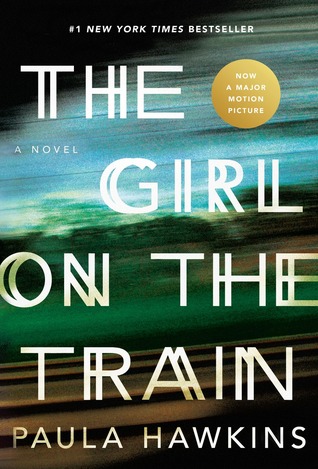 Rachel catches the same commuter train every morning. She knows it will wait at the same signal each time, overlooking a row of back gardens. She's even started to feel like she knows the people who live in one of the houses. 'Jess and Jason', she calls them. Their life – as she sees it – is perfect. If only Rachel could be that happy. And then she sees something shocking. It's only a minute until the train moves on, but it's enough. Now everything's changed. Now Rachel has a chance to become a part of the lives she's only watched from afar. Now they'll see; she's much more than just the girl on the train…
3.5 stars. Definitely didn't think it would end the way that it did. Kinda wished for *more*. More of an elevated pace, more suffering for our perp. More. That being said, I really enjoyed our unreliable narration. She knew nothing and so you were always just at the edge of discovery.
---
Only Human
In her childhood, Rose Franklin accidentally discovered a giant metal hand buried beneath the ground outside Deadwood, South Dakota. As an adult, Dr. Rose Franklin led the team that uncovered the rest of the body parts which together form Themis: a powerful robot of mysterious alien origin. She, along with linguist Vincent, pilot Kara, and the unnamed Interviewer, protected the Earth from geopolitical conflict and alien invasion alike. Now, after nearly ten years on another world, Rose returns to find her old alliances forfeit and the planet in shambles. And she must pick up the pieces of the Earth Defense Corps as her own friends turn against each other.
5 stars. I'm so sad to say goodbye to this series, but it ended just the way a series as odd as this should. We finally have a clear glance at the beings that built Themis and humans proved that we cannot be trusted with anything more dangerous than a feather. Honestly earth, get it together.
---
Up From Slavery
"Up From Slavery" is an autobiography of Booker T. Washington's life and work, which has been the source of inspiration for all Americans. Washington reveals his inner most thoughts as he transitions from ex-slave to teacher and founder of one of the most important schools for African Americans in the south, The Tuskegee Industrial Institute.
5 stars. My goodreads review verbatim:

There is very little about this man's life that I can relate too, I've been born in a time and place too far removed from his reality. But the things that I do connect to, resonate. 

To know that he came from such soul crushing circumstances, and still managing to have philosophies such as 'cast your bucket where you are', never let someone damage your soul by hating them, to help others (even when he barely had enough to help himself)…well, if it's possible for him then it should be for me as well.

He inspires me to try to be a better me.
---
Every Day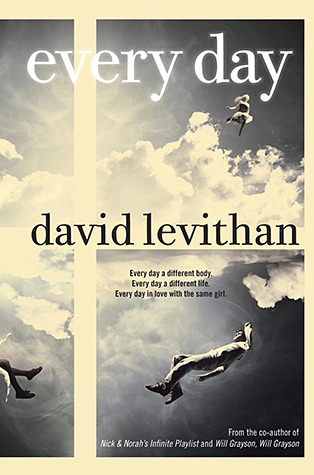 Every day a different body. Every day a different life. Every day in love with the same girl.
There's never any warning about where it will be or who it will be. A has made peace with that, even established guidelines by which to live: Never get too attached. Avoid being noticed. Do not interfere.

It's all fine until the morning that A wakes up in the body of Justin and meets Justin's girlfriend, Rhiannon. From that moment, the rules by which A has been living no longer apply. Because finally A has found someone A wants to be with—day in, day out, day after day.
3 stars. I definitely want to read the third book in the series (and skip book 2). I didn't get overly attached to any character but the writing style and the overwhelming NEED TO KNOW kept me reading and will keep me coming back for more.
Coming up to a total of 11 books for February, matching January for a winning streak.
MARCH
On the Come Up
Sixteen-year-old Bri wants to be one of the greatest rappers of all time. Or at least make it out of her neighborhood one day. As the daughter of an underground rap legend who died before he hit big, Bri's got big shoes to fill. But now that her mom has unexpectedly lost her job, food banks and shutoff notices are as much a part of Bri's life as beats and rhymes. With bills piling up and homelessness staring her family down, Bri no longer just wants to make it—she has to make it.

On the Come Up is Angie Thomas's homage to hip-hop, the art that sparked her passion for storytelling and continues to inspire her to this day. It is the story of fighting for your dreams, even as the odds are stacked against you; of the struggle to become who you are and not who everyone expects you to be; and of the desperate realities of poor and working-class black families.
Angie Thomas is a miracle worker. I don't know how she does it, but she does it every. damn. time! Easily 5 stars again, but for a different reason than T.H.U.G is five stars. Where Starr's story was one that could be glorified, Bri's story is one that is often looked down upon, unless you make it like the Jay Z's and Meek Mills of the world. Bri is a survivor, a hustler, a queen. Even if she makes some risky choices to get to the top. Read this. Anyone who appreciates the struggle that trying to provide for your family can put you through.
---
Siege and Storm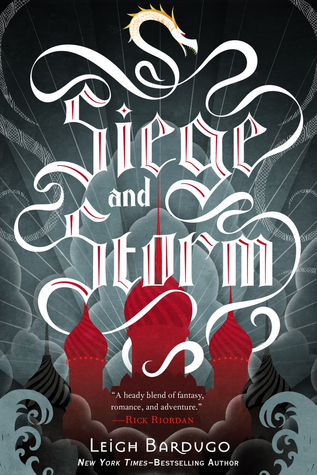 Darkness never dies.

Hunted across the True Sea, haunted by the lives she took on the Fold, Alina must try to make a life with Mal in an unfamiliar land, all while keeping her identity as the Sun Summoner a secret. But she can't outrun her past or her destiny for long.

The Darkling has emerged from the Shadow Fold with a terrifying new power and a dangerous plan that will test the very boundaries of the natural world. With the help of a notorious privateer, Alina returns to the country she abandoned, determined to fight the forces gathering against Ravka. But as her power grows, Alina slips deeper into the Darkling's game of forbidden magic, and farther away from Mal. Somehow, she will have to choose between her country, her power, and the love she always thought would guide her—or risk losing everything to the oncoming storm.
3.5 stars. Mal is still the idiot that I believed him to be in book 1 and Alina is still a questionable hero. But…the intrigue is real. I need to see this through and I need the world that Kaz and Inej live in to take full shape.
---
Blue Lily, Lily Blue
Blue Sargent has found things. For the first time in her life, she has friends she can trust, a group to which she can belong. The Raven Boys have taken her in as one of their own. Their problems have become hers, and her problems have become theirs.

The trick with found things, though, is how easily they can be lost.

Friends can betray.
Mothers can disappear.
Visions can mislead.
Certainties can unravel.
5 stars. The way this book ended! Gah. I immediately needed book 4 and I feel sorry for all those people that had to wait for The Raven King to come out.
---
The Raven King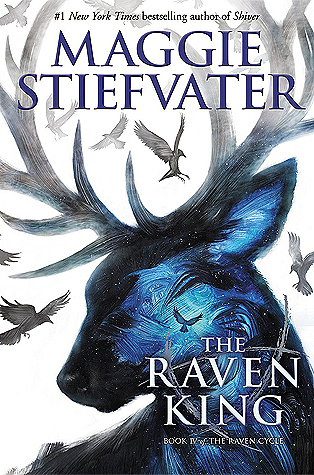 All her life, Blue has been warned that she will cause her true love's death. She doesn't believe in true love and never thought this would be a problem, but as her life becomes caught up in the strange and sinister world of the Raven Boys, she's not so sure anymore.
5 stars. I can't believe that it's over. Except, now we get a Trilogy of Ronan's stories. Gah. Can I have it RIGHT NOW?!!! I love that it doesn't end with complete devastation.
---
Meet Cute
Talk about an embarrassing introduction. On her first day of law school, Kailyn ran – quite literally – into the actor she crushed on as a teenager, ending with him sprawled on top of her. Mortified to discover the Daxton Hughes was also a student in her class, her embarrassment over their meet-cute quickly turned into a friendship she never expected. Of course, she never saw his betrayal coming either…

Now, eight years later, Dax is in her office asking for legal advice. Despite her anger, Kailyn can't help feeling sorry for the devastated man who just became sole guardian to his thirteen-year-old sister. But when her boss gets wind of Kailyn's new celebrity client, there's even more at stake than Dax's custody issues: if she gets Dax to work at their firm, she'll be promoted to partner.

The more time Kailyn spends with Dax and his sister, the more she starts to feel like a family, and the more she realizes the chemistry they had all those years ago is as fresh as ever. But will they be able to forgive the mistakes of the past, or will one betrayal lead to another?
5 stars. I already told you all how I felt about this one here.
---
What Alice Forgot
Alice Love is twenty-nine, crazy about her husband, and pregnant with her first child.

So imagine Alice's surprise when she comes to on the floor of a gym and is whisked off to the hospital where she discovers the honeymoon is truly over — she's getting divorced, she has three kids and she's actually 39 years old. Alice must reconstruct the events of a lost decade, and find out whether it's possible to reconstruct her life at the same time. She has to figure out why her sister hardly talks to her, and how is it that she's become one of those super skinny moms with really expensive clothes.

Ultimately, Alice must discover whether forgetting is a blessing or a curse, and whether it's possible to start over.
3 stars. Thoroughly underwhelmed. Read it if you want…but…you don't have to.
---
The Serial Killer Files: The Who, Where, How and Why of the World's Most Terrifying Murderers
THE DEFINITIVE DOSSIER ON HISTORY'S MOST HEINOUS!

Hollywood's make-believe maniacs like Jason, Freddy, and Hannibal Lecter can't hold a candle to real life monsters like John Wayne Gacy, Ted Bundy, Jeffrey Dahmer, and scores of others who have terrorized, tortured, and terminated their way across civilization throughout the ages. Now, from the much-acclaimed author of Deviant, Deranged, and Depraved, comes theultimate resource on the serial killer phenomenon.

Rigorously researched and packed with the most terrifying, up-to-date information, this innovative and highly compelling compendium covers every aspect of multiple murderers—from psychology to cinema, fetishism to fan clubs, "trophies" to trading cards. Discover:

WHO THEY ARE: Those featured include Ed Gein, the homicidal mama's boy who inspired fiction's most famous Psycho, Norman Bates; Angelo Buono and Kenneth Bianchi, sex-crazed killer cousins better known as the Hillside Stranglers; and the Beanes, a fifteenth-century cave-dwelling clan with an insatiable appetite for human flesh

HOW THEY KILL: They shoot, stab, and strangle. Butcher, bludgeon, and burn. Drown, dismember, and devour . . . and other methods of massacre too many and monstrous to mention here.

WHY THEY DO IT: For pleasure and for profit. For celebrity and for "companionship." For the devil and for dinner. For the thrill of it, for the hell of it, and because "such men are monsters, who live . . .
beyond the frontiers of madness."

PLUS: in-depth case studies, classic killers' nicknames, definitions of every kind of deviance and derangement, and much, much more.

For more than one hundred profiles of lethal loners and killer couples, Bluebeards and black widows, cannibals and copycats— this is an indispensable, spine-tingling, eye-popping investigation into the dark hearts and mad minds of that twisted breed of human whose crimes are the most frightening . . . and fascinating.
I don't know how to rate this. Ick. So disturbing, but so good. If true crime is your thing…then pick this up!
Breaking the streak, but 6 is still quite a respectable number.
---
What have you read recently?